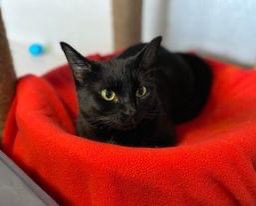 There are so many wonderful organizations that need help this #Givingtuesday.
We would be honored to receive a portion of your donations this year.
You have the opportunity to really make a difference for our feline friends as our donations are being doubled by a very kind couple who believe wholeheartedly in what we do and how we do it ~ we could not be more thrilled!
Your donations will ensure the cats at SAW continue to receive the excellent veterinarian care, dietary needs and special goodies they deserve. Along with all the routine and sick visits to our vets, we have many cats who receive daily maintenance medications.
These costs add up so fast, but are simply unavoidable when housing and caring for so many precious fur babies.
For your convenience, you may contribute via our donate button, PayPal on our website or mail a check.
If you have any questions, please reach out and let us know.
Thank Mew and have a great day!
#givingtuesday2022
#cats
#animalshelter